New release at Wunderlich's: Basic shirts & freebie hunt!
A friend of mine recently complained about the lack of quality shirts in SL – the designers told her that it's 'because of the SL mesh' respectively because 'it's not worth to put more work into something so cheap' – see her pictures of the shirts in question here and here.
That encouraged me to show that it's indeed possible to make quality shirts for SL in relatively few time (actually the basic texturing of the shirt took me no more than maybe two hours – making the colors, which I always do on the texture, uploading, making SL clothing and taking snaps / making ads took a tad longer, though).
So here's the start of my new line of basic clothing: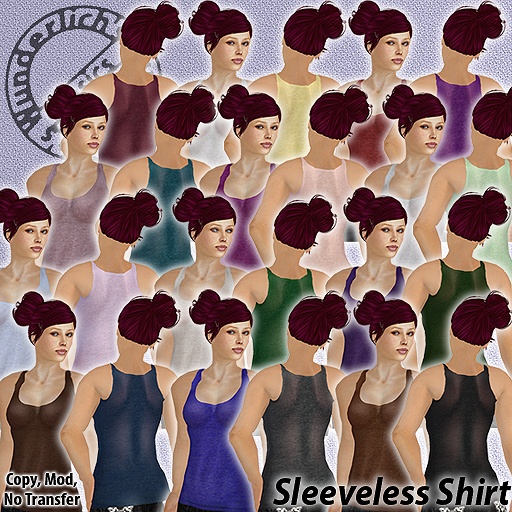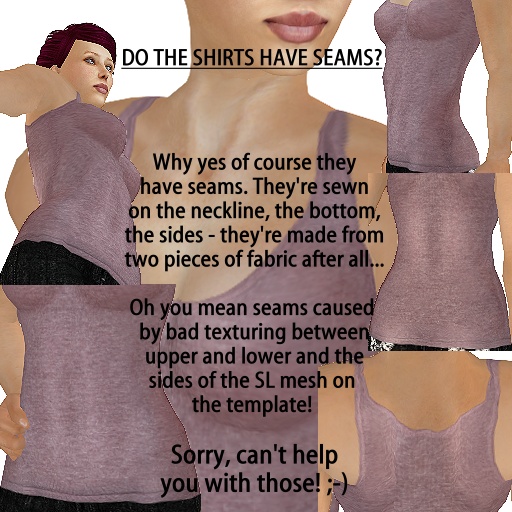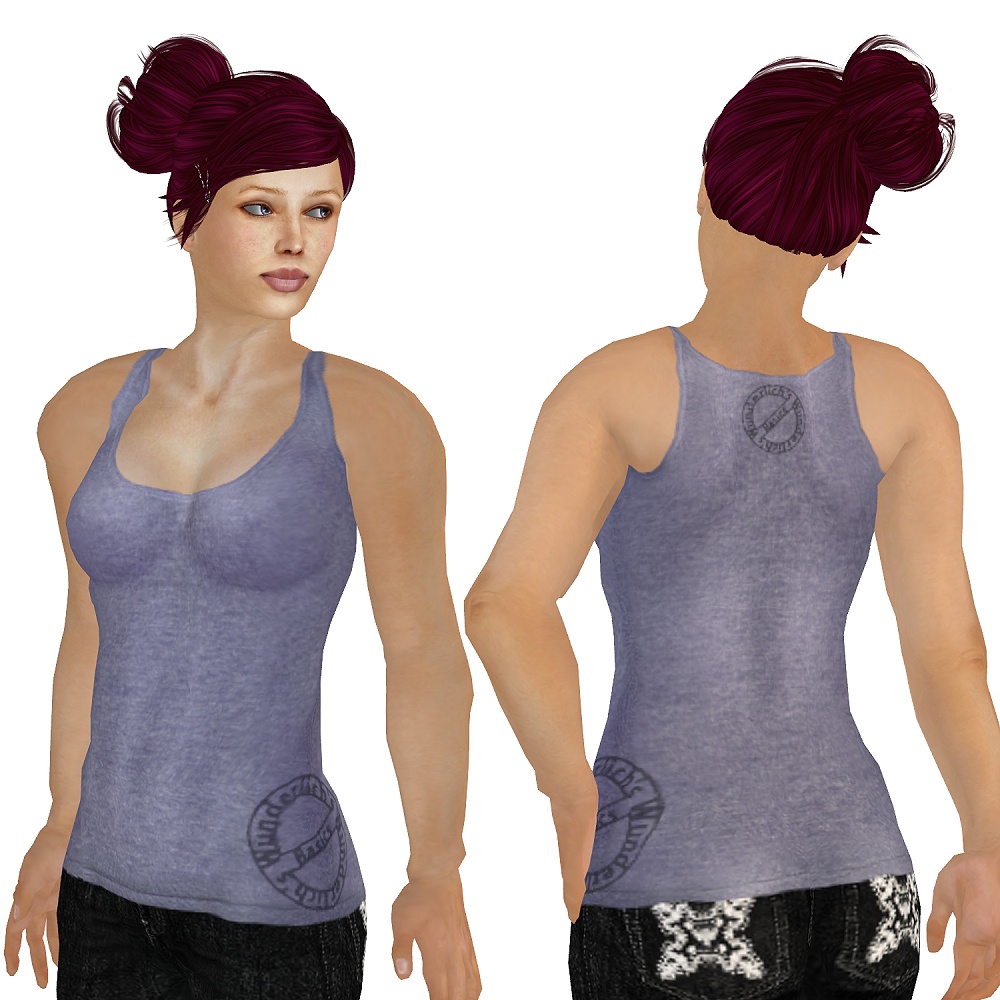 The shirts – as you can probably see in the second picture – come in no less than 23 colors, and each color comes on jacket-, shirt-, pants-, underpants- and undershirt layers. They're L$80 each.
In case you're wondering about the blue-grey shirt with the logos in the last picture – that is, actually, a freebie which is also available at my store, just because I have no problem to give a sample of the quality of my shirts out for free. Note that the freebie shirt is the ONLY one with the stamped logos; all other, non-free colors do NOT have those logos.
There is a catch with that freebie however – it's some kind of mini hunt.
While all 'for sale' colors are currently available at the 'Latest Releases' wall of my store which can be found at http://slurl.com/secondlife/ZoHa%20Islands%20E/198/69/22, that freebie is hidden somewhere in my store, and my store is huge. So bring time to search for it. Also, I'll hide it in a different location each day.
As to where you have to search it, as long as you're on land that starts with 'Wunderlich's…" on that sim, it's a good place to search for it 🙂 It can be anywhere – in the skin store, one of the modern stores, the historical clothing stores, or somewhere between all those.
Here is a clue where it's hidden today: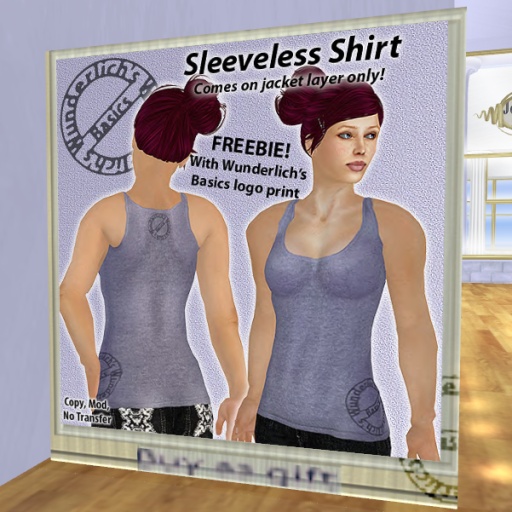 (And yes, this IS a clue, you just have to take a very careful look at that photo.)
Hope you like the start of the new line of Basics at Wunderlich's!
By the way, one more thing, just to NOT confuse you. My inventory is growing too large. So the basic shirts (and everything that will follow) is not for sale by me (Naergilien Wunderlich) but by my alt (NaergilienWunderlich Mirror). I'm just mentioning that in case you inspect the vendors and smell a scam – it's not 😉
Best wishes,
Naergi