Wunderlich's Limited PSD Male Hair Bases Resource Pack 1
After my first limited female hair bases resource pack sold out last month (it was limited to 25 sold copies), I made another limited edition hair bases resource pack, this time for males!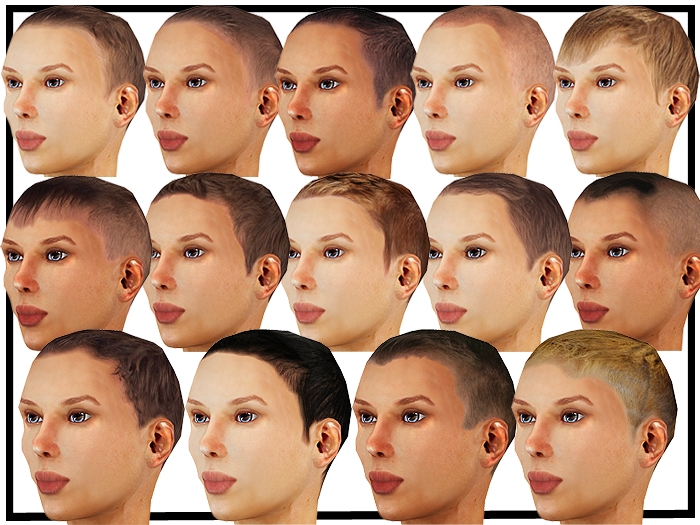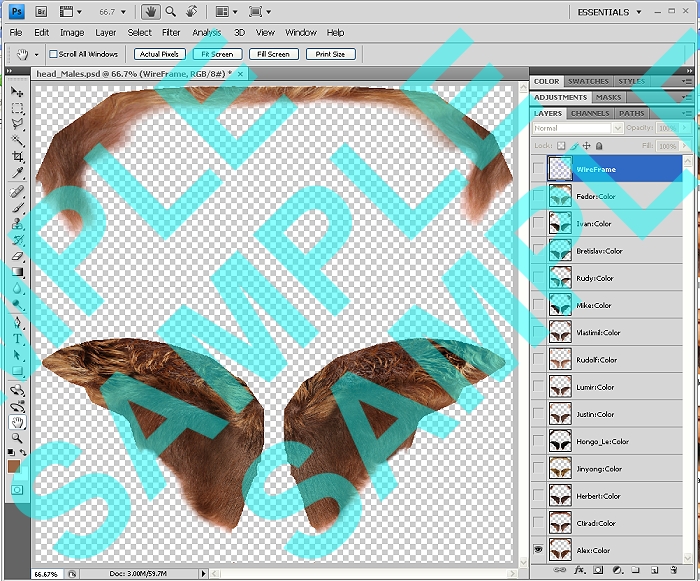 This hair bases resource pack, too, is limited to 25 copies. It contains 14 photosourced male hairstyles in a PSD file, which all go seamless on the avatar mesh. This is, of course, perfect for hair and skin designers.
The pack costs L$ 10,000 and is available on Xstreet only – please read the entire listing for the license agreement which you will have to email me after your purchase. Also, there's a free demo version available so you can take a look at what you get before buying the actual version.
In case you would like to see how I create my hairbases and skins, I have a video on Youtube showing the process in DeepPaint3D.
September 1st, 2010 in
Hair