"Brotherhood" – Rococo Riding Habit
I've just released a new dress!
The 'Brotherhood' riding habit is a typical Rococo uniform riding habit. It comes in no less than 29 colors!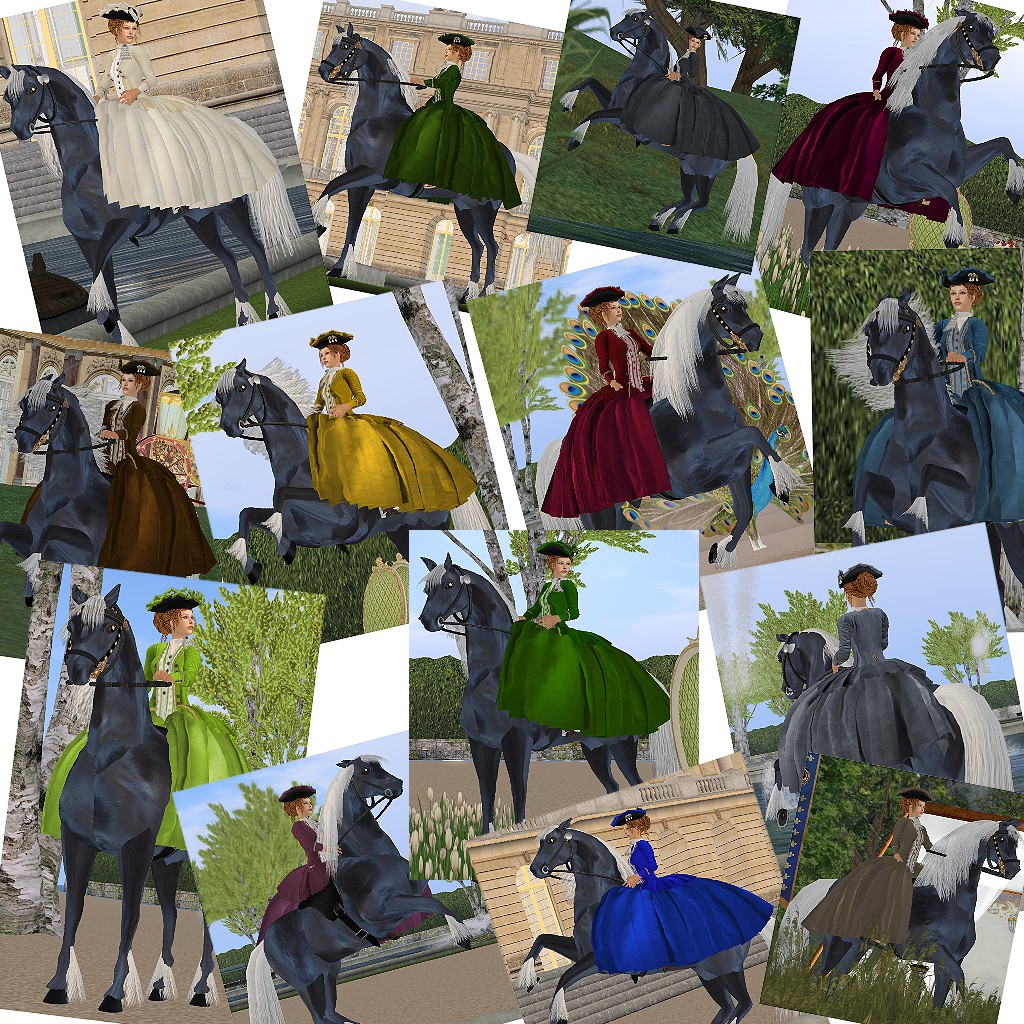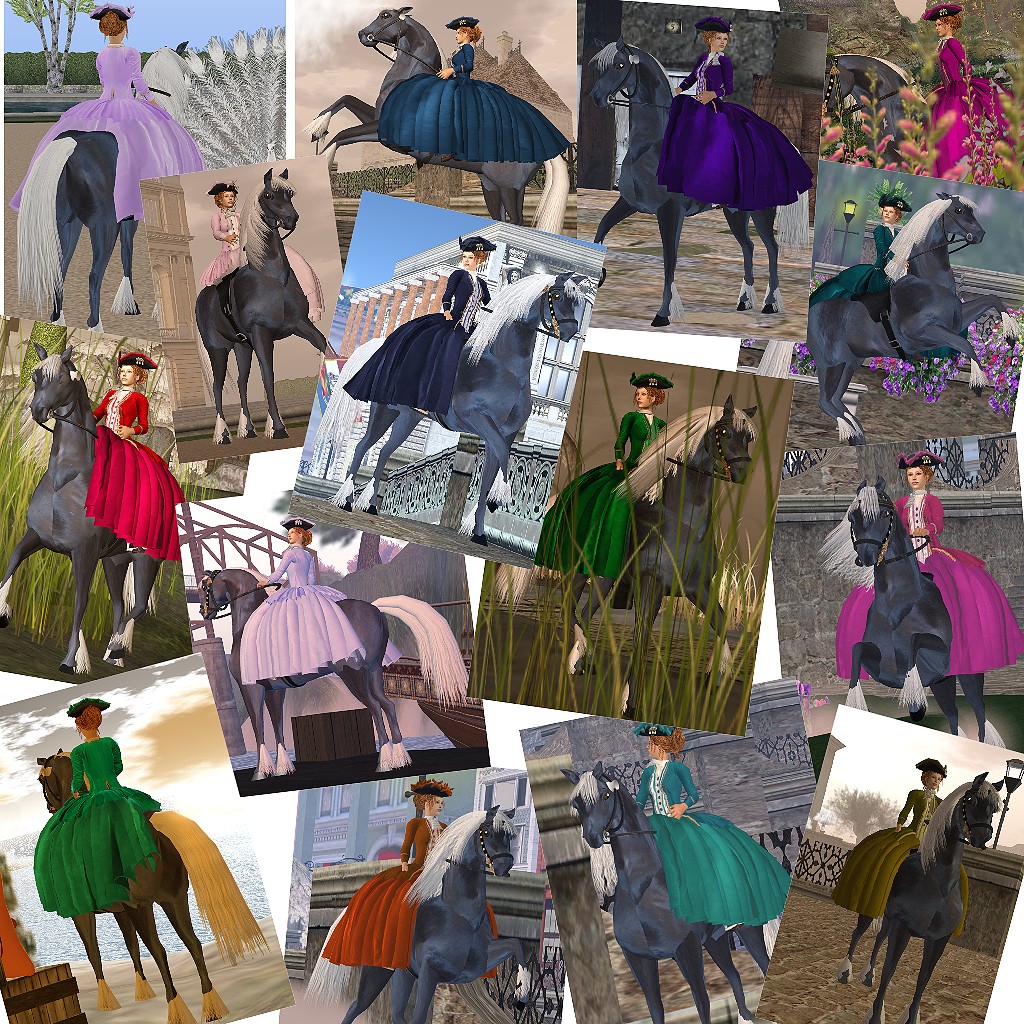 As already mentioned (and visible in the pictures above!) the dress comes with several skirts – one for walking, and two for riding (sidesaddle- and astride for horses that attach to the pelvis, like the AKK horses).
Here's an illustration of the items included: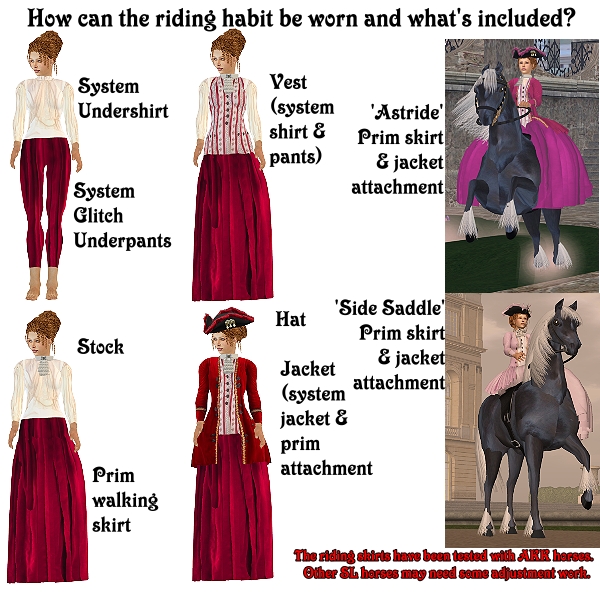 The Brotherhood Riding Habit costs L$ 600 per color and is available at the 'Latest Releases' wall as well as in the 'Rococo / Regency' building of my Main Store; here is the SLURL:
http://slurl.com/secondlife/ZoHa%20Islands%20E/198/69/22
Hope you like it!
Best wishes,
Naergi