It's a wrap – Wunderlich's new release: The Stripwrap suit!
Hello 🙂
I just released a new suit. I call it the 'Stripwrap suit' – think 'Egyptian Mummy, but sexy'! – a seamless body wrap made from sheer, frayed cotton gauze strips. Each color pack of the suit has three versions included – clean, blood-stained and dirty: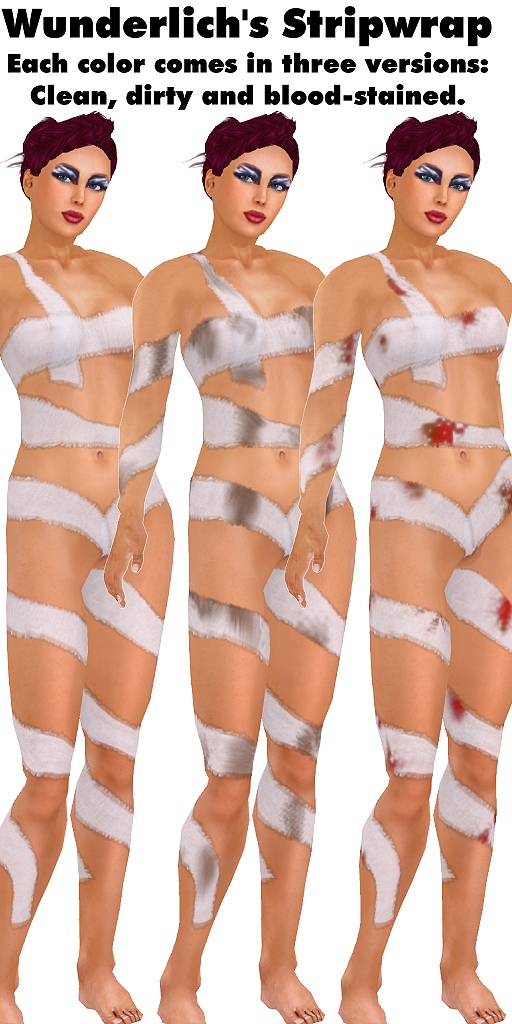 The suit can be worn on underpants / undershirt layer or the tattoo layer – all of those are included, for each f the three versions. You only need to wear either the undershirt / underpants layer or the tattoo layer; both worn at the same time would actually destroy the partial sheerness of the suit.
By the way, I spoke of colors. The suit is available in 20 single colors; and also as a fat pack with all 20 colors (and, of course, all three versions of each color!) included. Here is a picture of all the colors: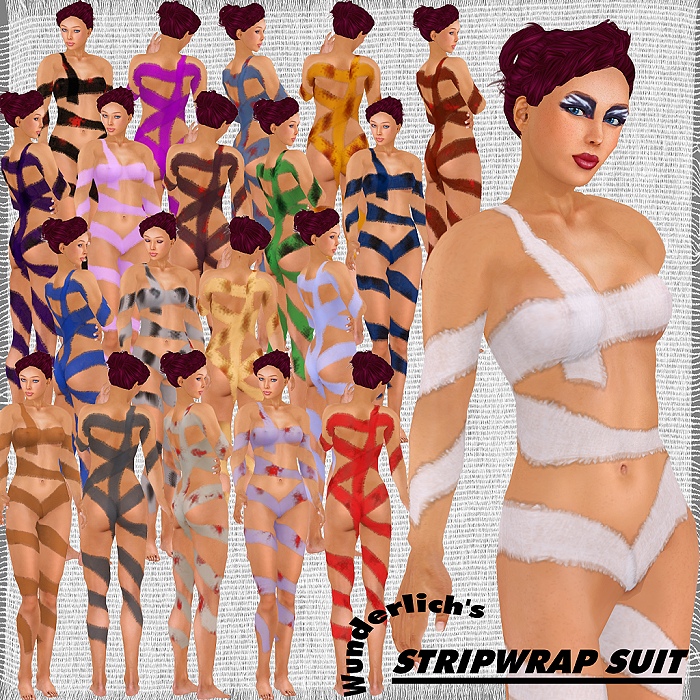 Each single color in three versions is L$199; the fat pack with all 20 colors is L$2,199.
The suit is currently available at the 'Latest Releases' wall of my main store (near the TP point at http://slurl.com/secondlife/ZoHa%20Islands%20E/197/69/22) and of course also at my skin store (which is also not too far from said TP point) at http://slurl.com/secondlife/ZoHa%20Islands%20E/205/61/22 🙂
Hope you like the new release 🙂
Best wishes,
Naergilien Wunderlich