Coming soon: Wunderlich's ElecTRON1
Coming soon to Wunderlich's: ElecTRON1!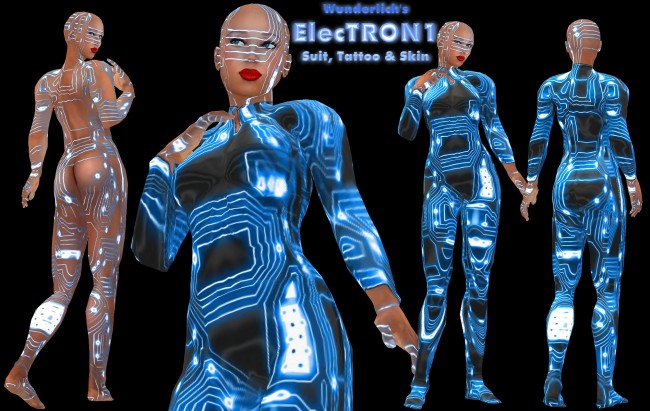 (click to enlarge!)
Skin used beneath the tattoo and suit in this image is the 'Kim – Tone 3 – Khol' skin from my skin store.
ElecTRON1 is a package containing a full body tattoo, a full body suit and a skin (not shown in the picture above), which can be combined or worn as separate items. It will be available in many colors for male and female avatars.
Each color package will be L$499 and contains a full body tattoo, a full skin and the suit on jacket-, shirt-, underpants- and socks layers.
ElecTRON1 will be released on the 20th of July 2011 at 10:00 AM SLT at Wunderlich's Skin store and on the SL marketplace.
Stay tuned for the release note 🙂