Wunderlich's Wings of Steel Tattoos
New release at Wunderlich's!
A realistic, steampunk / neofuturistic tattoo that's only on the back of the avatar; however extends from upper to lower body and also down the arms. Click the images to enlarge them!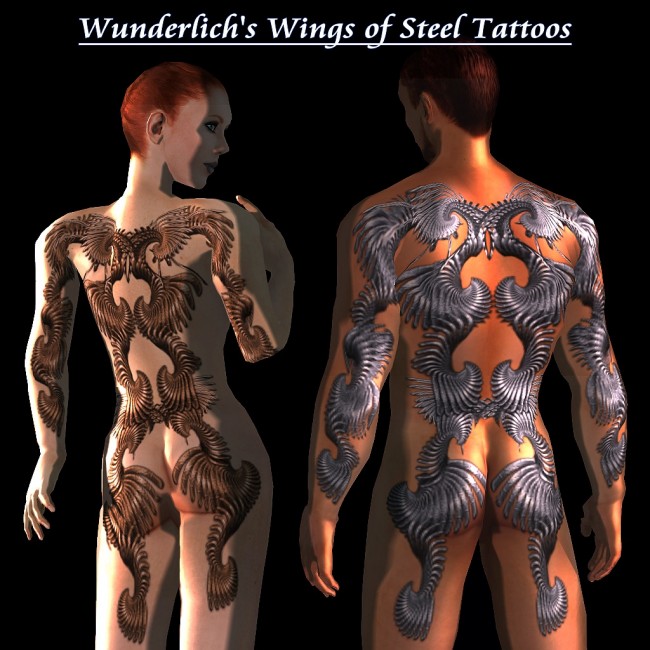 The "Wings of Steel" Tattoo can be worn by male and female avatars, and is available in several colors.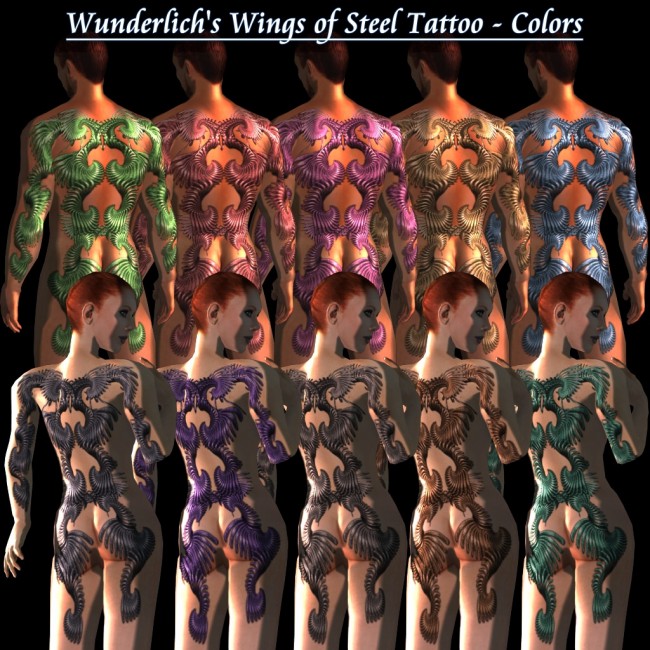 Each color pack – containing the tattoo on the tattoo layer as well as on undershirt / underpants layers – is L$ 99. A fat pack with all 10 colors is available at L$499, free demos are, of course, also available so you can try before you buy.
The tattoos are available at my inworld store – they're currently at the latest releases wall near the TP point of my main store and, of course, also at the 'Tattoos' wall at the back of the skin store.
Hope you like the latest release 🙂
Skins worn in the pictures are my 'Bryna – Tone3' and 'Rudy – Tone4' skins, also available at my skin store.
September 4th, 2011 in
Skin