Wunderlich's Madame de Pompadour gown now available!
I'm glad to announce that after some weeks of work my Madame de Pompadour gown is finally available!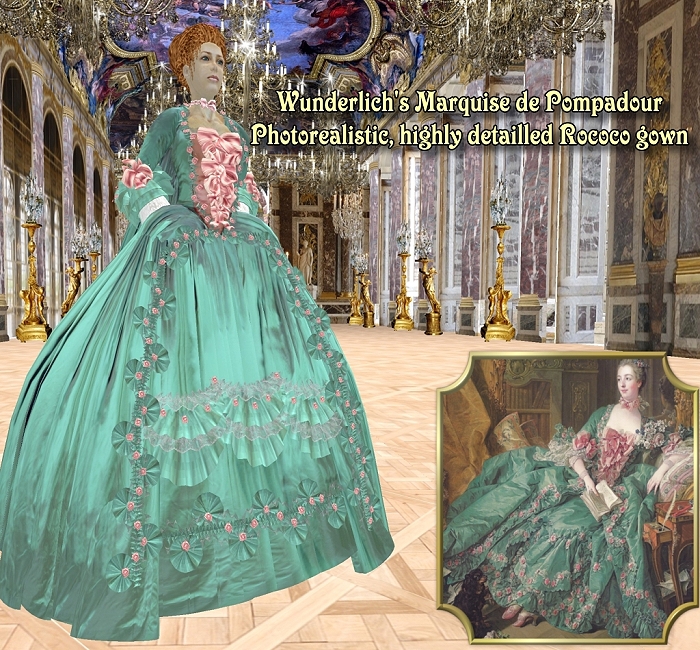 The gown has been blogged by Juicy Littlething of Juicybomb.com, by Freyja Nemeth of Hippoi Athanatoi, Ina Centaur of the SL Shakespeare Company has some pictures in her blog, some Japanese blog which I can't quite read – and the SecondLife Court of Versailles received the gown very well 🙂 
The gown can be worn in several ways, as shown here: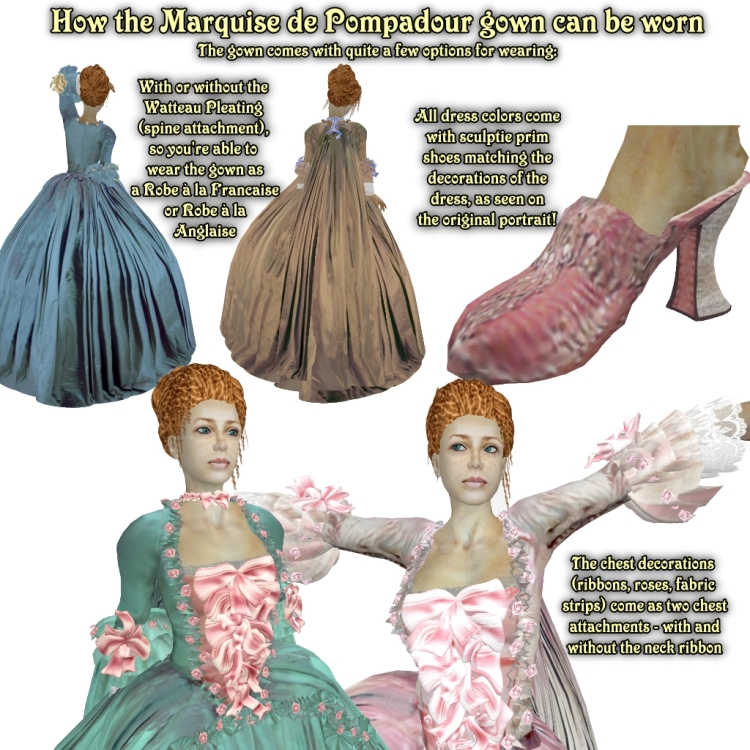 The gown comes in no less than 23 colors; here are all color options: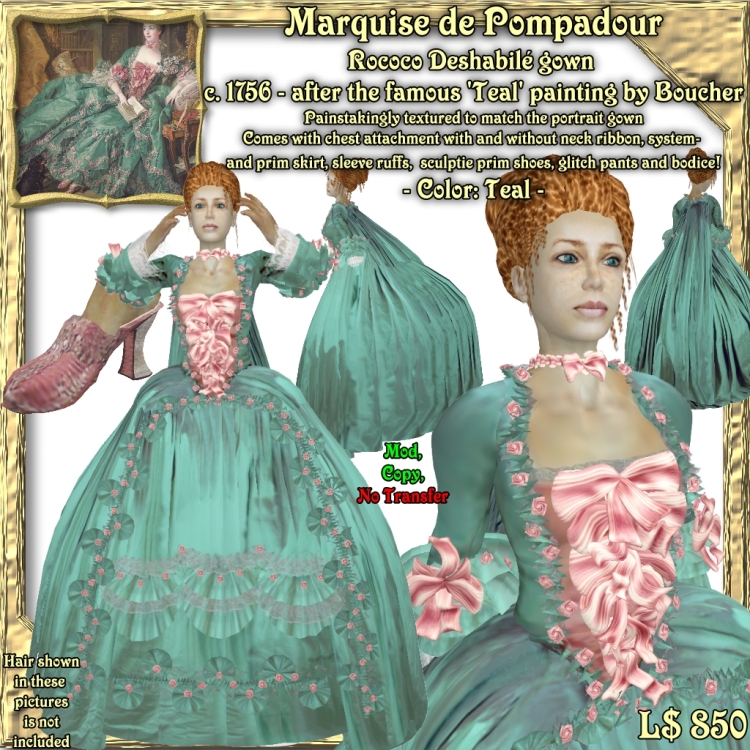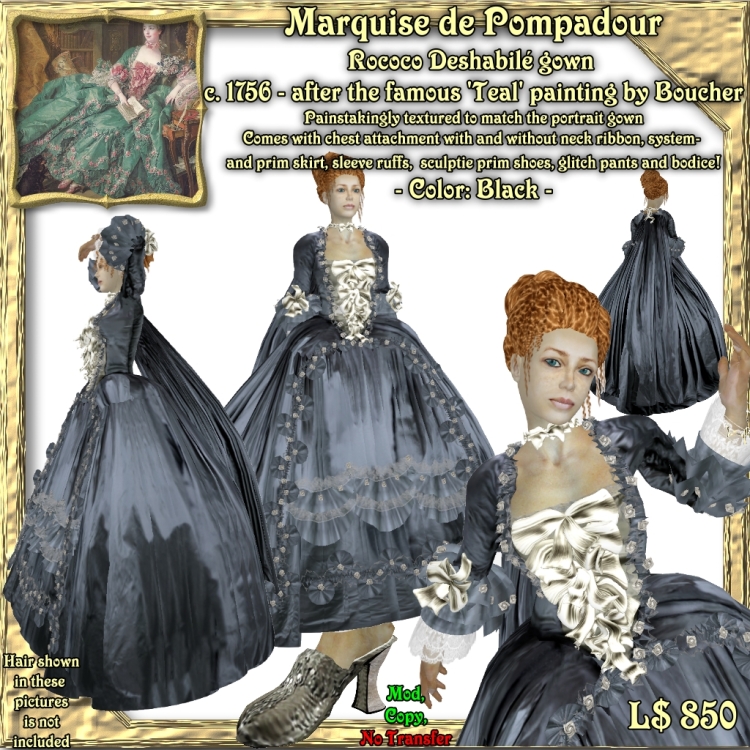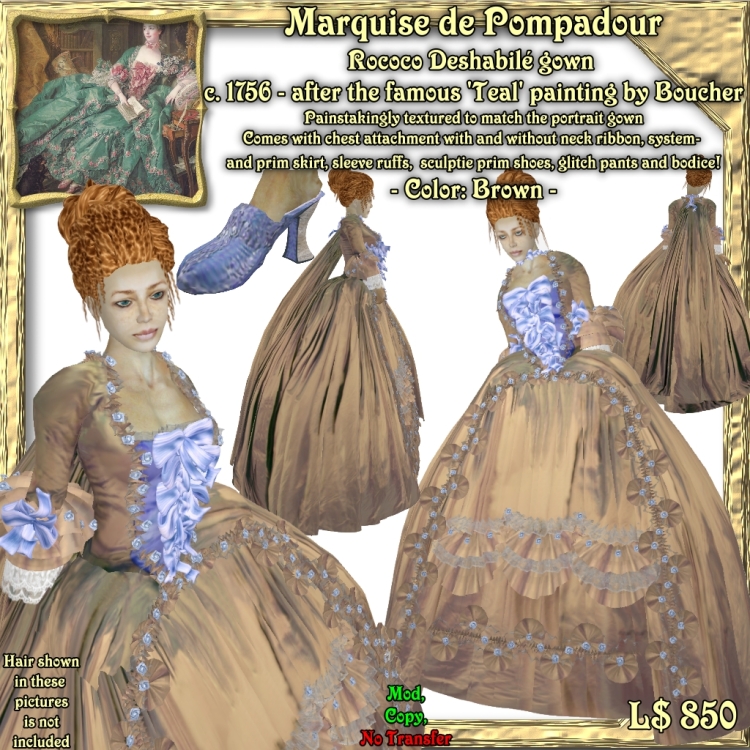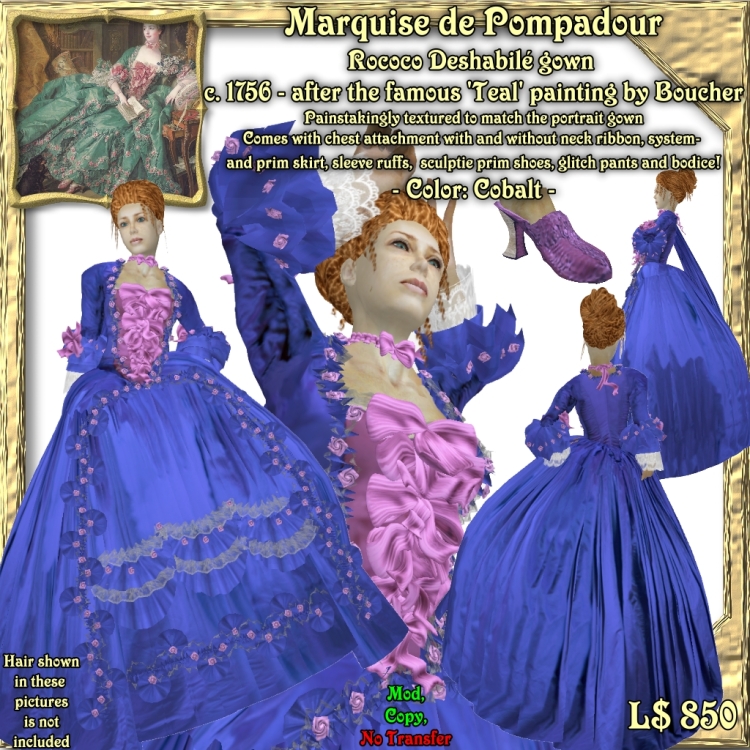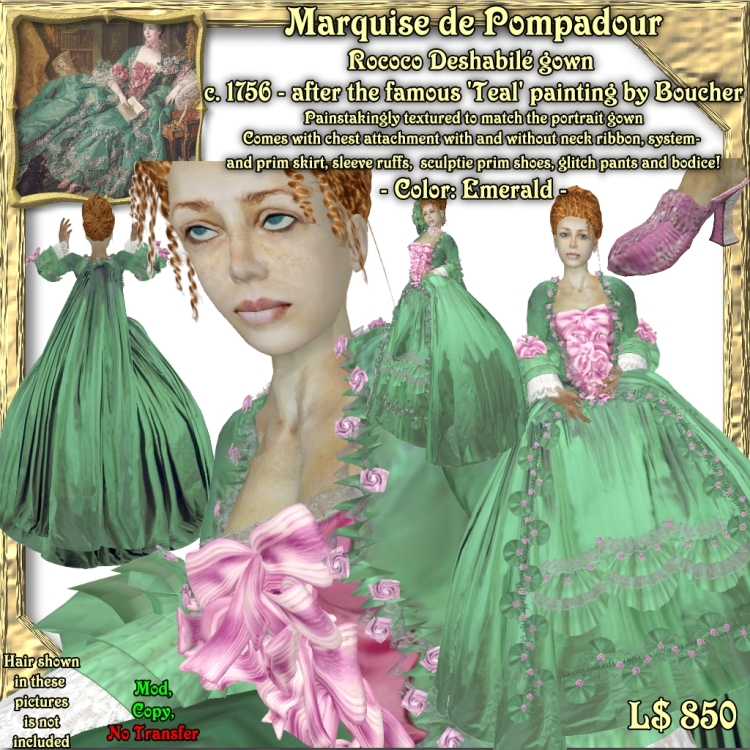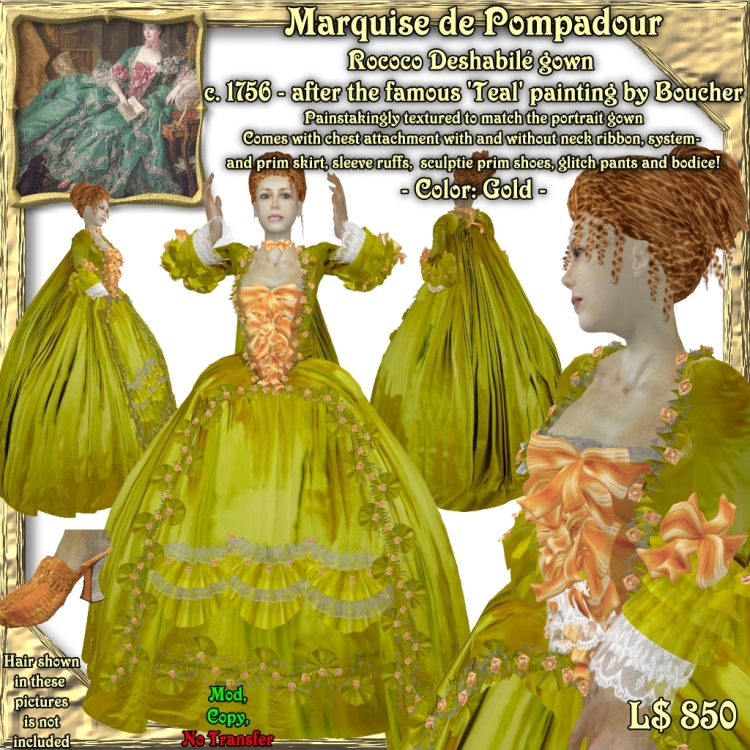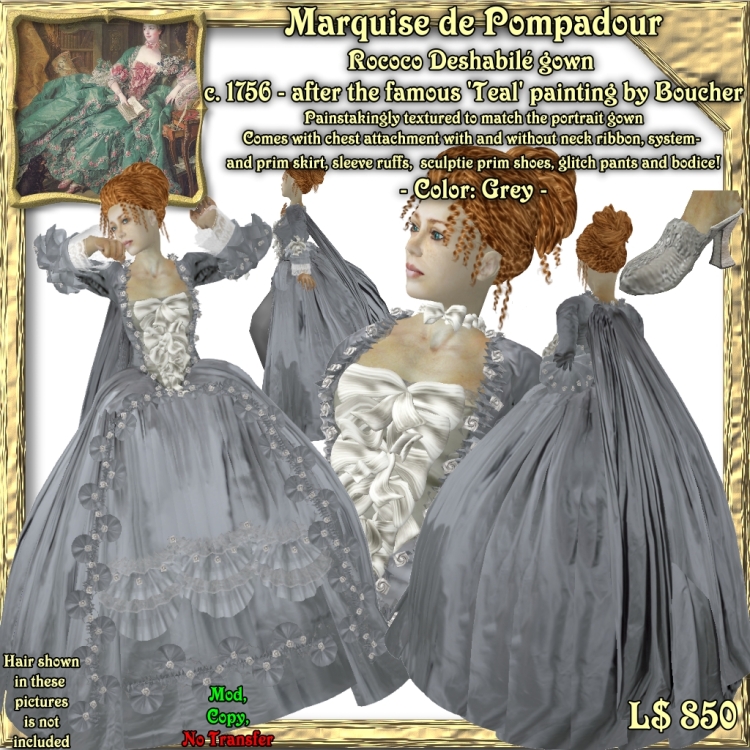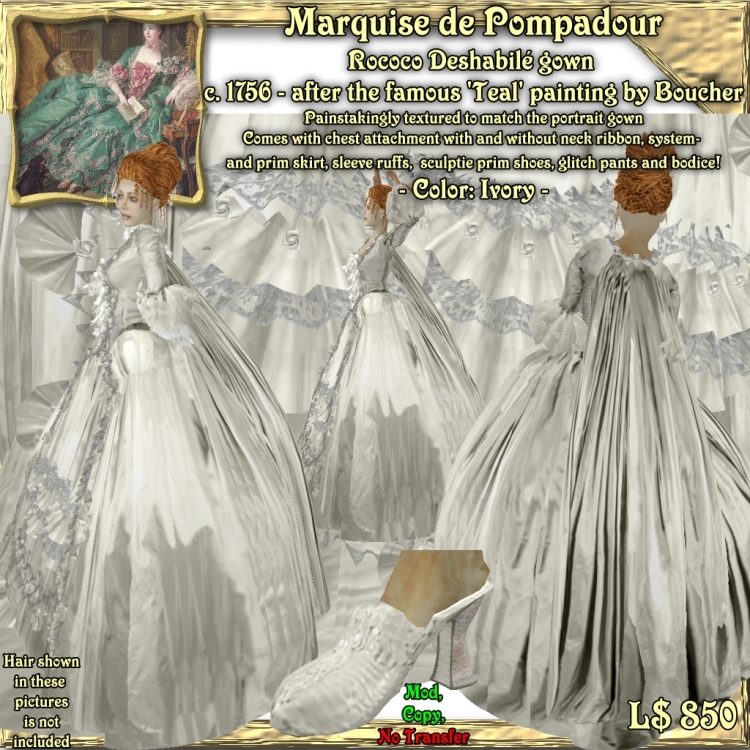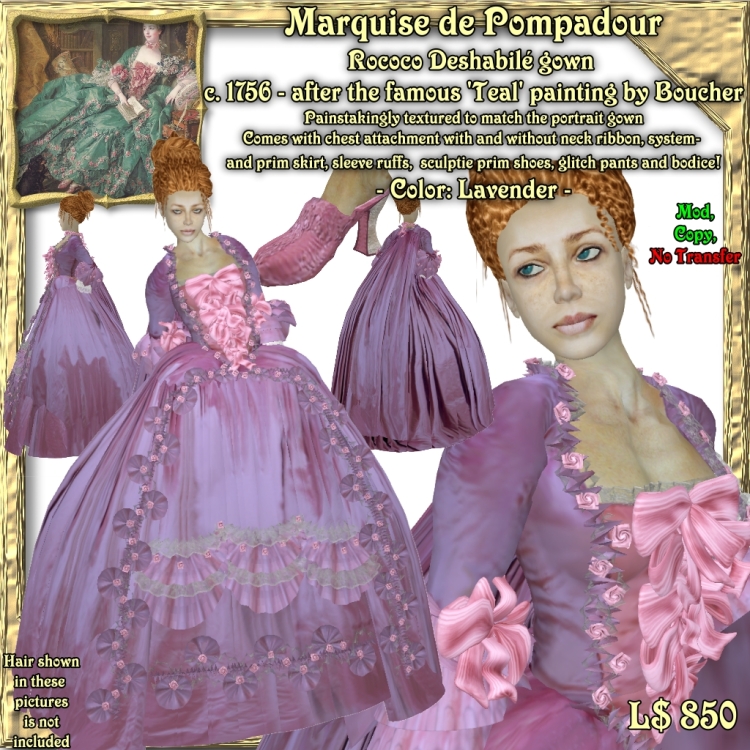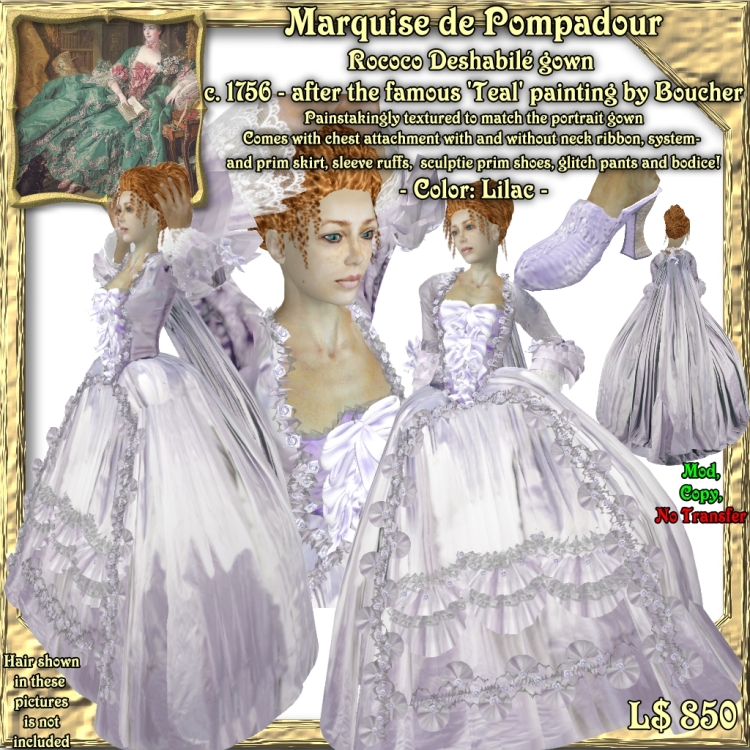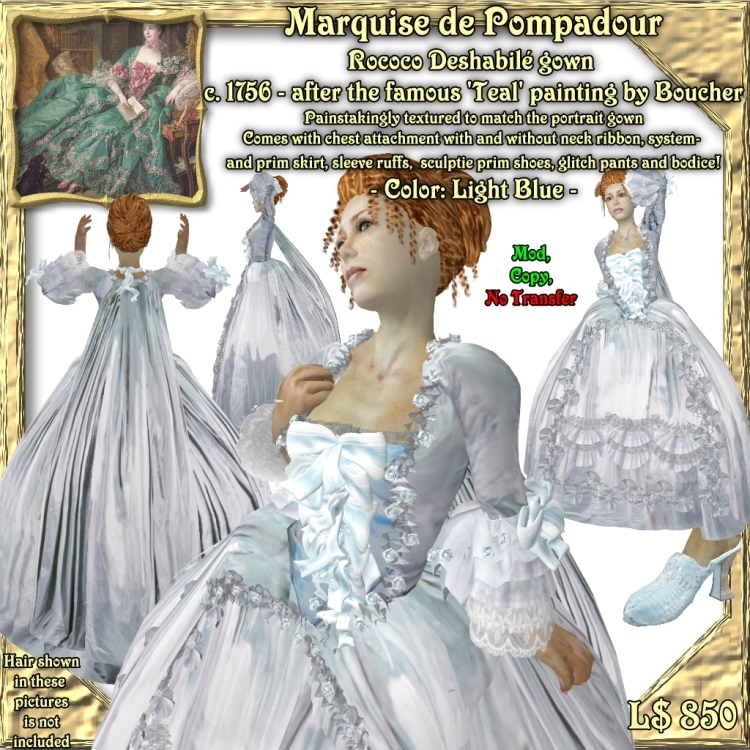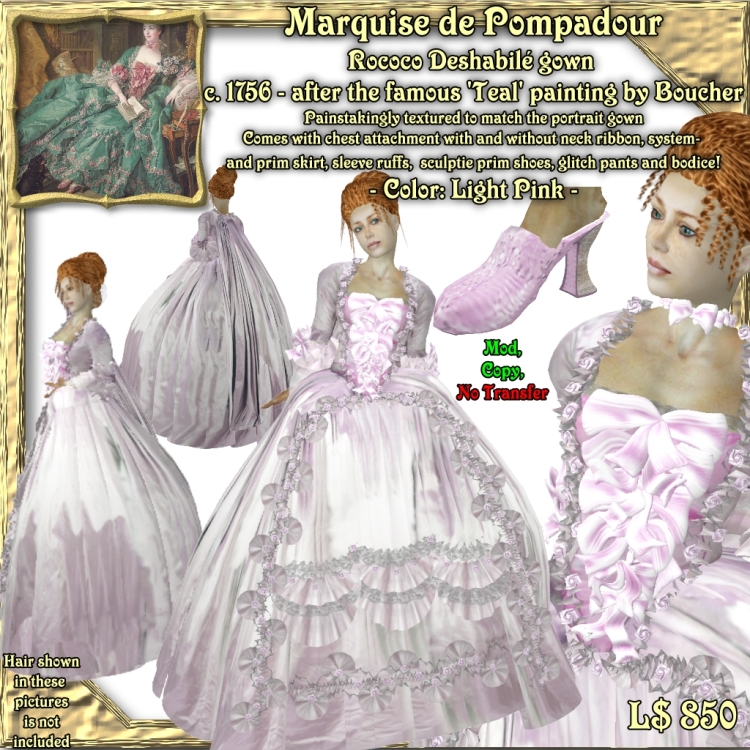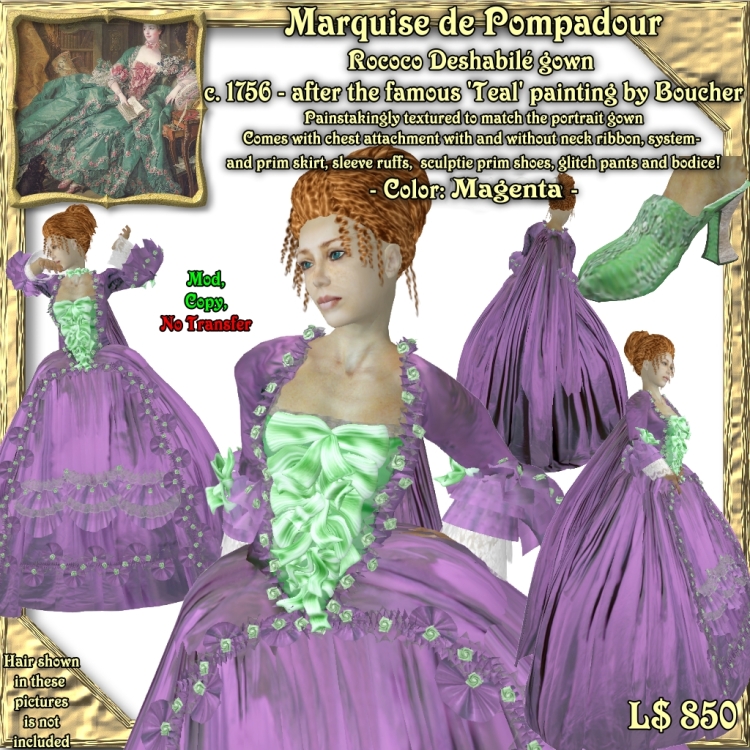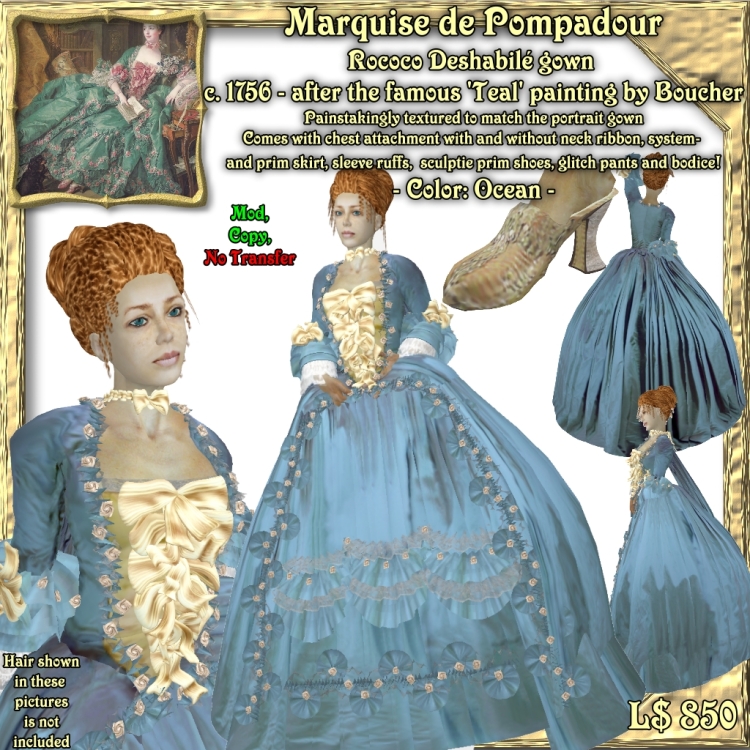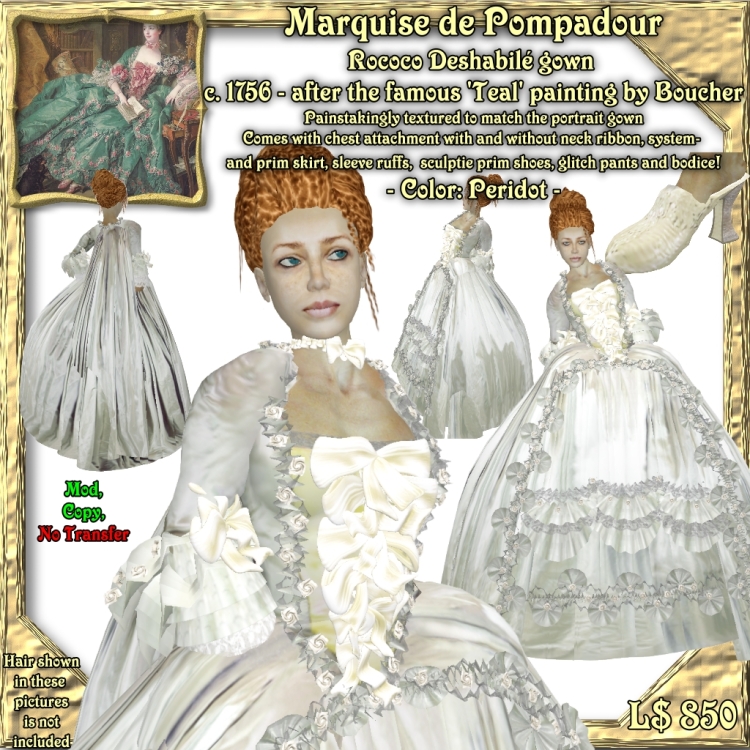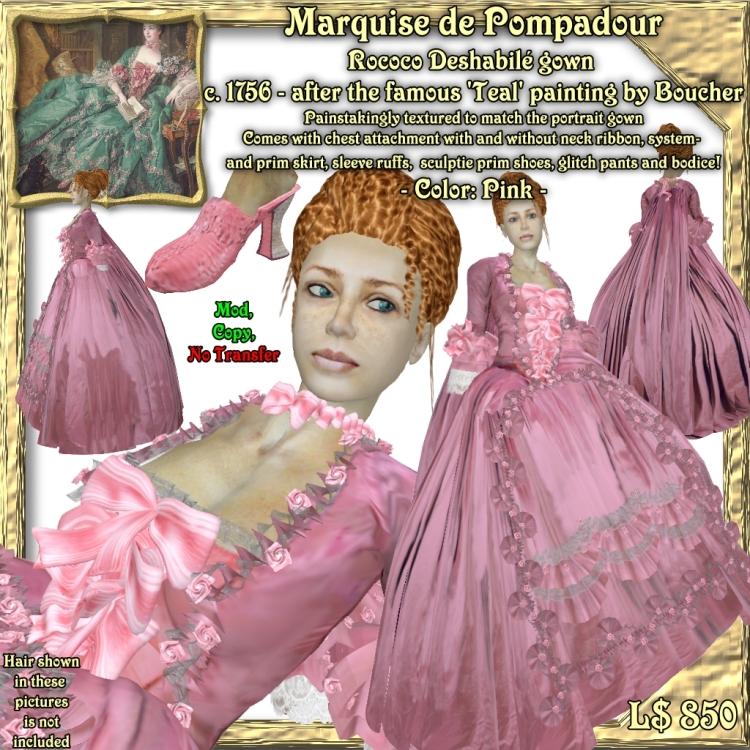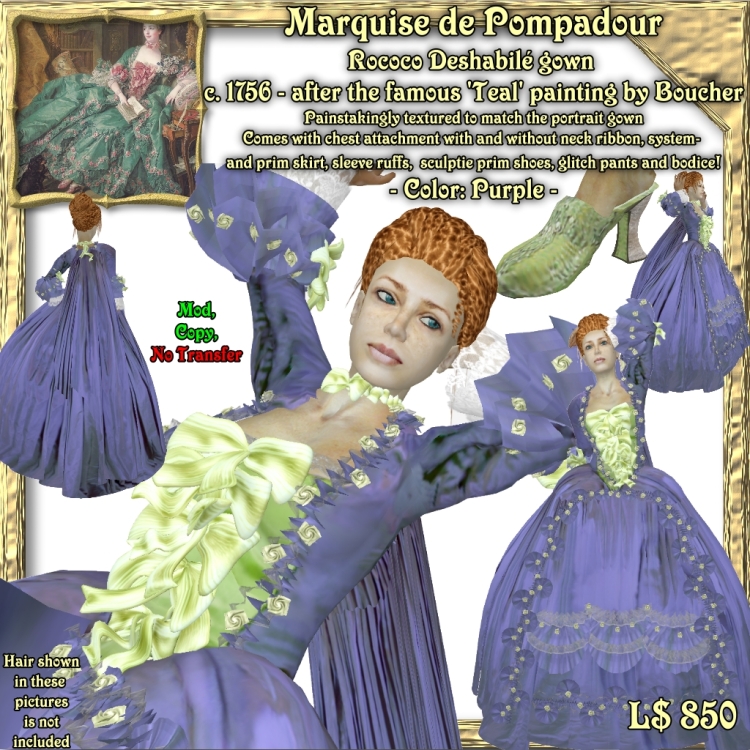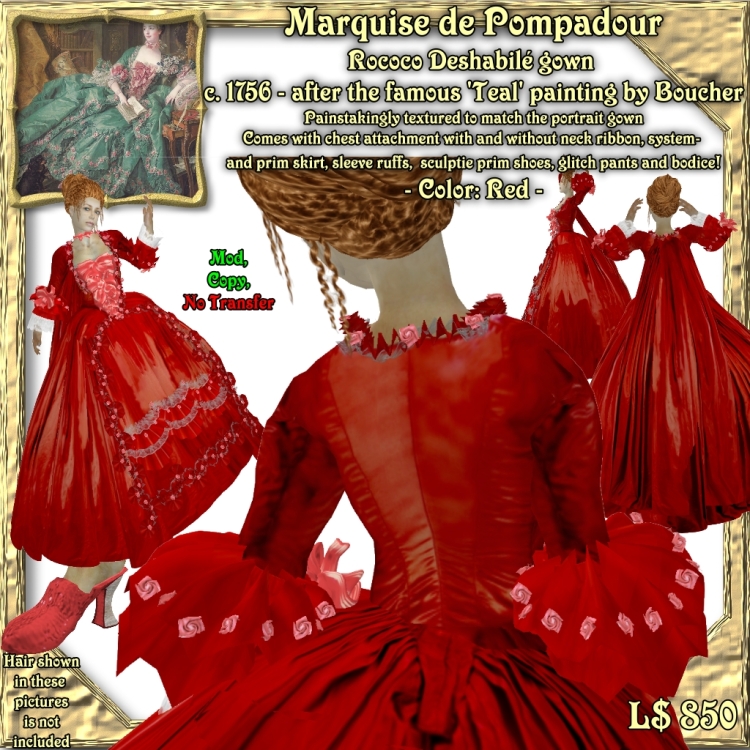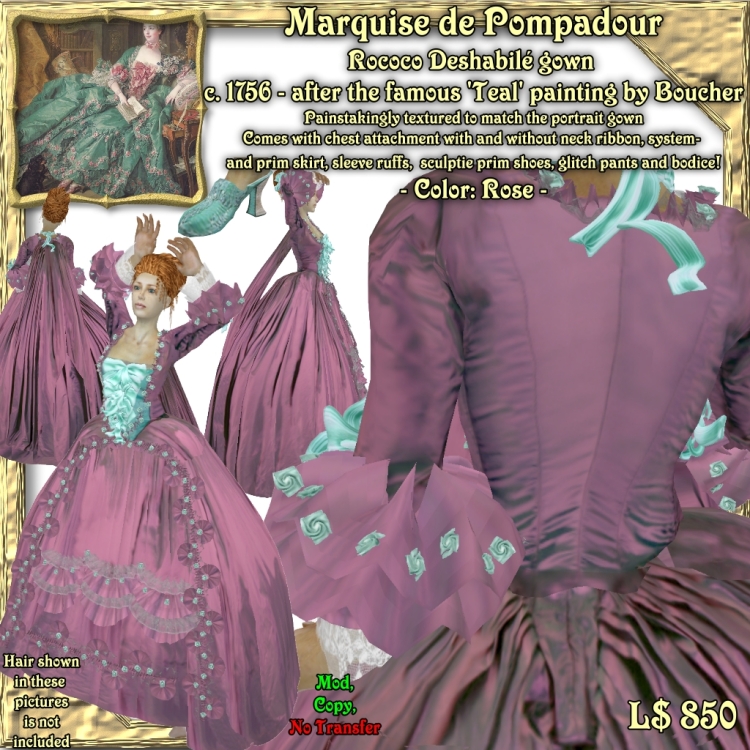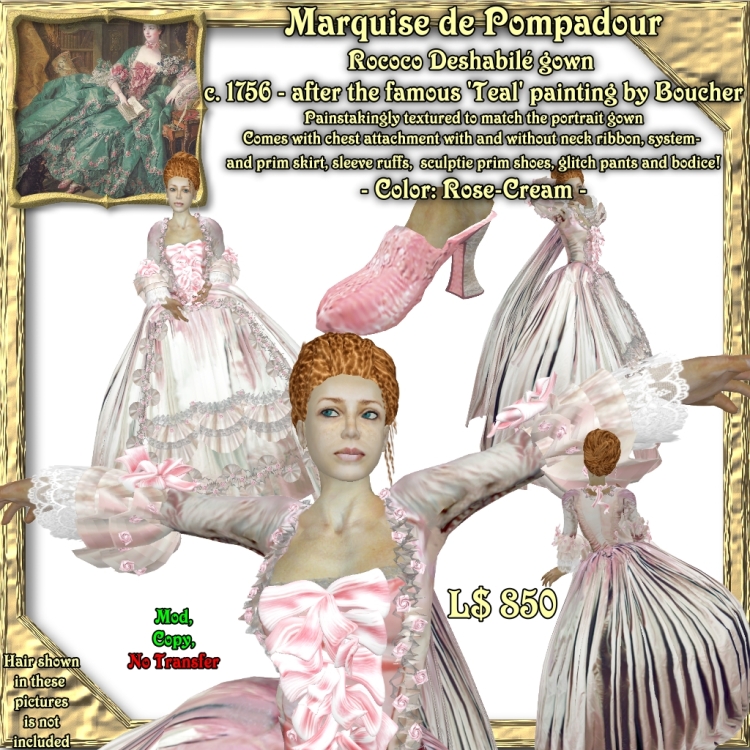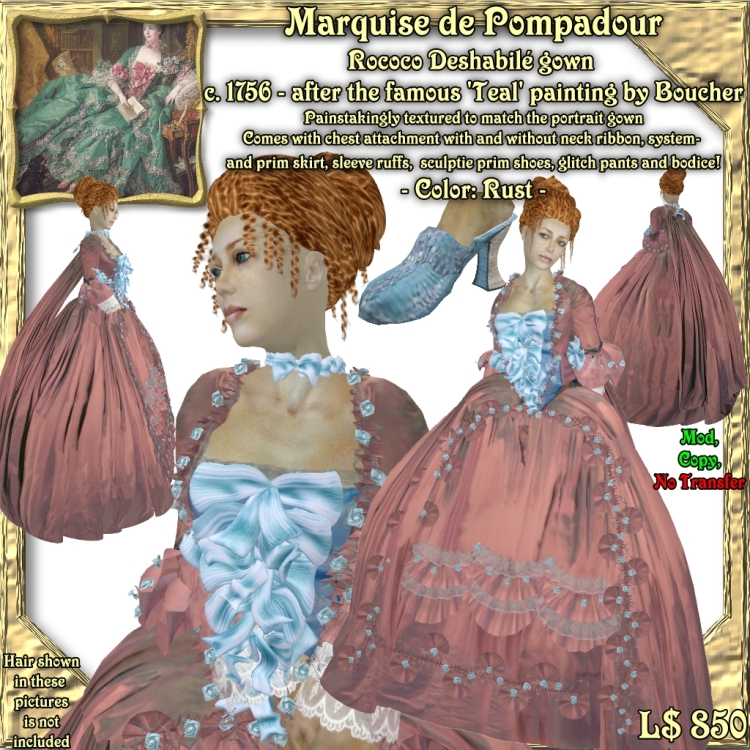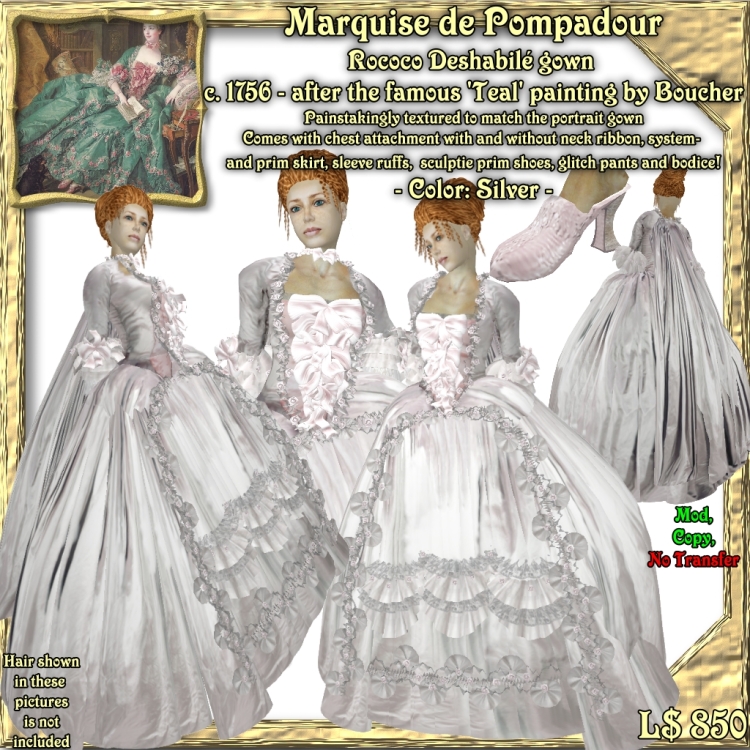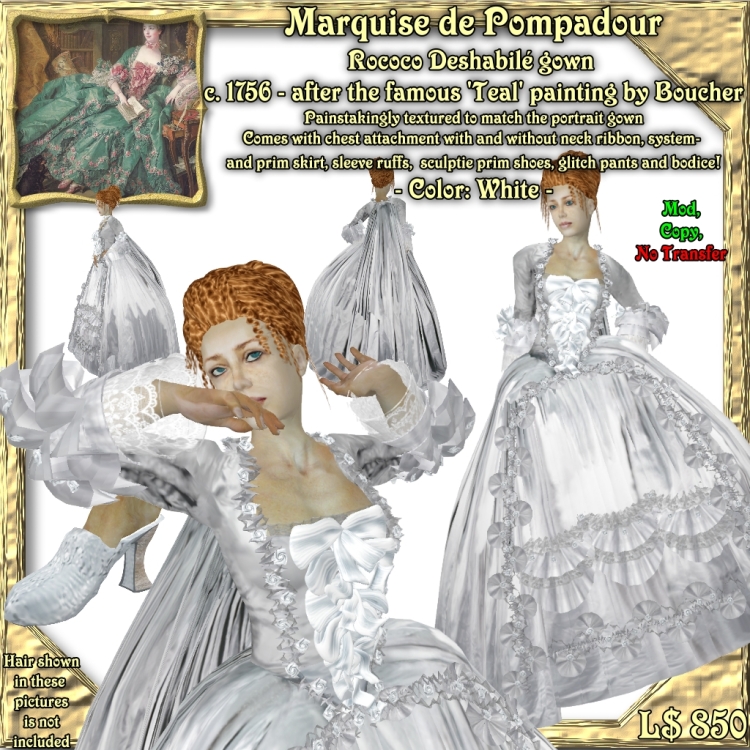 It can be found at my Main Store – for a short time near the entrance as a 'New Release', and, of course, in the Rococo department. Also it can be found on XStreetSL in my store there.